Why Umbraco
Umbraco is an open-source Content Management System with more than 500,000 active installs. It is built using Microsoft .NET technologies and, having been around for over 15 years, is a mature platform for modern development on dynamic websites. It has an active community and core team behind it who manage and issue regular releases and updates.



Useful features
As well as the standard features that you would expect from any modern CMS, Umbraco offers the following:
Multi-site/Multi-language functionality allows for internalisation features to be activated including language-code URLs and side-by-side language variant editing.
Staging and Live environments using Umbraco's Deploy On-premises engine allow for content review on an independent site before going live.

Built-in Responsive Preview to provide an idea of how your page will render when viewed on different screen sizes.

Image Cropper enables uploading of a single image and the system will automatically generate multiple sizes. You can even drag the focal point of the image, for example to a person's face, to have better control as to how your generated crops will appear.

Versioned Content means that each time a page edited and saved, a version is stored allowing you to rollback to how the page was at a point in time.

Umbraco's integrated Form Builder allows you to create and manage data capture forms on your website without any knowledge of coding e.g. to create competition entry mechanisms.

We're a Gold Partner
Umbraco itself is a responsive web application meaning that you can manage your website on multiple devices, be that desktop, tablet, or mobile.
The Umbraco Core code undergoes regular security checks including code reviews and penetration testing.
Performance improvements are handled by the inbuilt Umbraco caching mechanism.
Umbraco Benefits
Scalability options allow you to deploy content to multiple versions of your site, for example, as part of a load-balanced solution, or to a staging site.
Umbraco can be deployed as a Web App within Microsoft's Azure hosting platform facilitating further scalability and performance improvement options.
Get in touch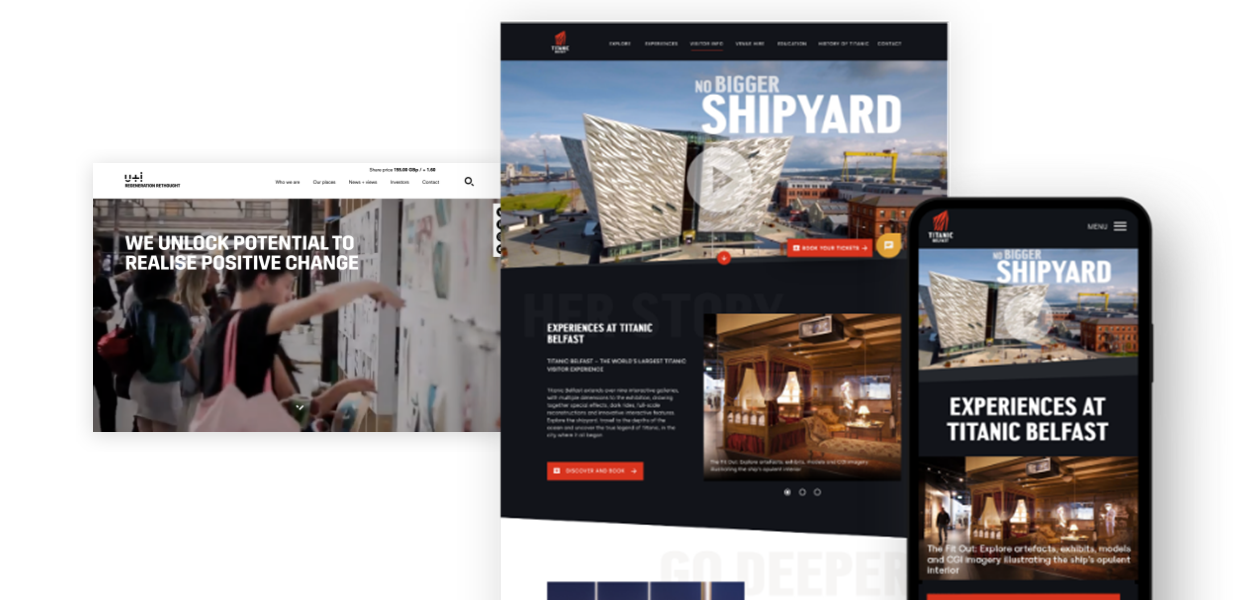 All of our websites are designed bespoke to our clients needs, and the beauty of Umbraco is that design is not dictated by the CMS or set themes.
Get in touch