BeingOnline were delighted to be successful as part of a competitive tender process, collaborating with Fathom UX, and awarded the contract to work with Titanic Belfast, one of the world's leading visitor attractions.

The project included the design and development a brand new website to cater to its millions of annual website visitors. Like the story of the famous ship itself, the new Titanic Belfast brand is all about innovation, ambition and creating enriching experiences. The new website aims to be a reflection of this, providing a modern, adaptable platform that inspires website visitors through virtual experiences, intuitive design, frictionless access to content and purchase, all supported by emotional storytelling.
After an in-depth, sprint-led UX design process with Fathom to determine the site architecture and wireframing of key sections, BeingOnline led the user interface design to marry the new brand and design principles with its functional objectives. The website was then built using Umbraco CMS, chosen for its flexibility, scalability and user-friendly features, and new features added including an itinerary builder, multi-lingual content and live chat to inspire and engage website visitors from across the world.
Delivered
UI responsive design
Umbraco Content Management System (CMS)
Third party integrations
CMS training
Hosting in Microsoft Azure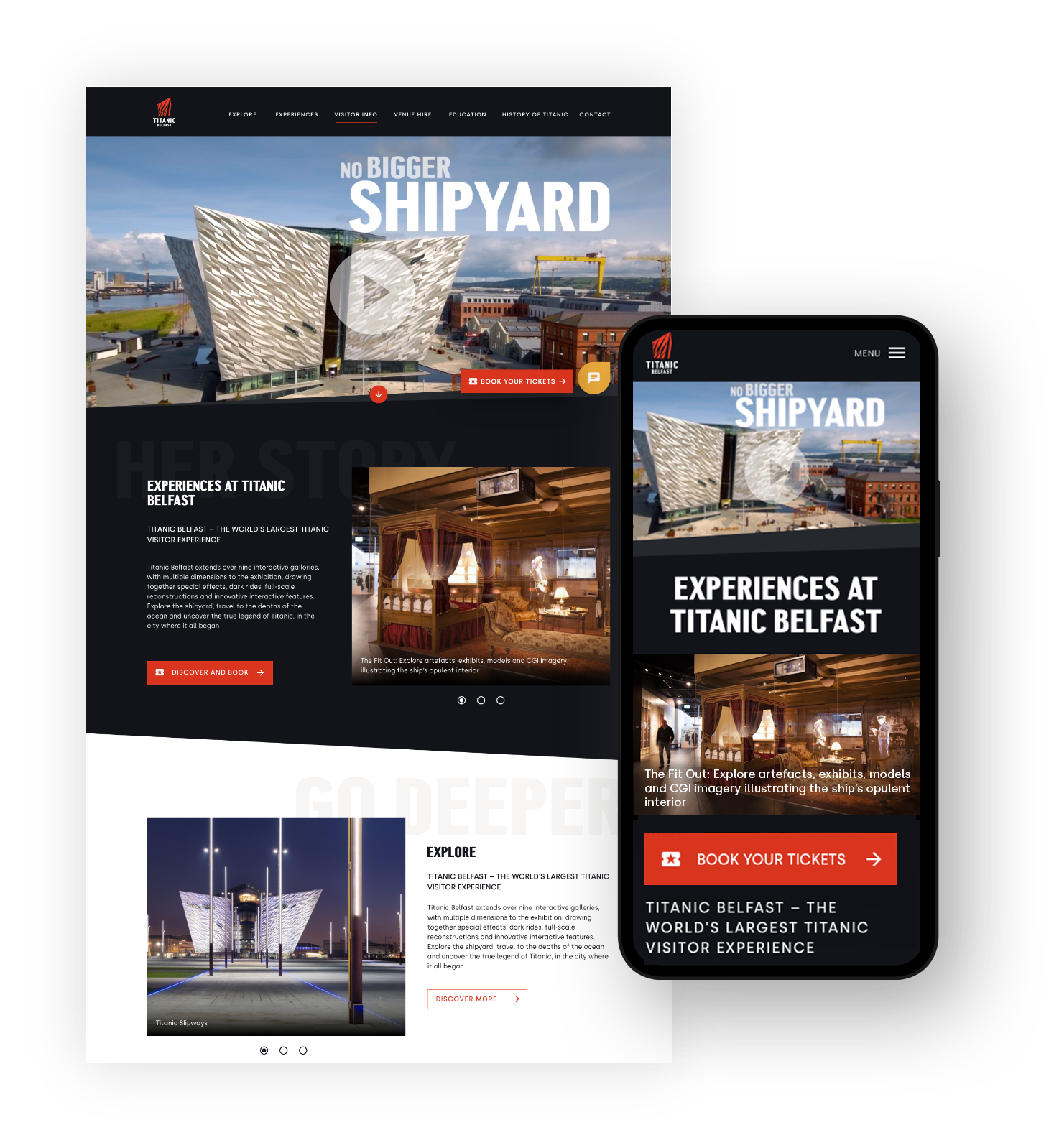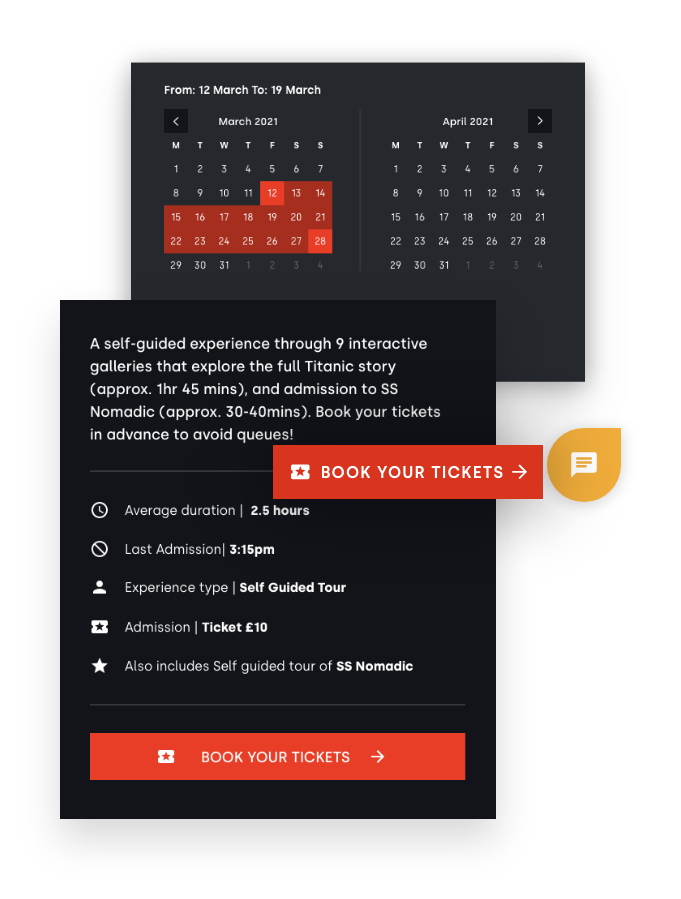 Since Covid-19, the website is the primary sales channel for Titanic Belfast, therefore it was imperative to implement a smooth and frictionless booking journey on all devices, as well as introducing live chat for visitors to communicate directly and help resolve their queries.
As a global visitor attraction with a high volume of online sales, a resilient hosting solution is essential for Titanic Belfast. The website is hosted within Microsoft Azure for its advantages in scalability, security and high-performance configurations.