Translink
Translink Driver App

Translink engaged BeingOnline to deliver an App to modernise the customer onboarding experience for drivers and passengers on some of their busiest airport & cross border travel routes and special events. A deep technical scoping was conducted with Translink's and Bus Eireann's operational and technical teams to define the robust solution that had to work reliably at stations and onboard.
The App allows the validation of Barcodes generated for customers buying tickets on Translink's and Bus Eireann's eCommerce platforms. Additionally, the App provides the facility to view availability/sales for current and future services. Drivers also have the ability to customize the App based on their preferences e.g. the some drivers prefer to use the front facing camera for scanning while others use the rear facing camera by default. As well as this positive user experience, a number of key business benefits were achieved through the implementation of the Barcode App and API services:
By using Barcode generation and validation, back office processes and therefore costs i.e. generating manifests, were greatly reduced.
By using Barcode generation and validation, time of purchase to time of travel (cutoff times) was reduced from in some cases 10 hours to 30 minutes.
The result has been a significant uplift in monthly increases in sales and revenue across the Barcode App based services – mostly notably for the highly successful Open Championship in Portrush in July 2019.
Delivered
Ionic framework
Android App design
UX design
Azure hosting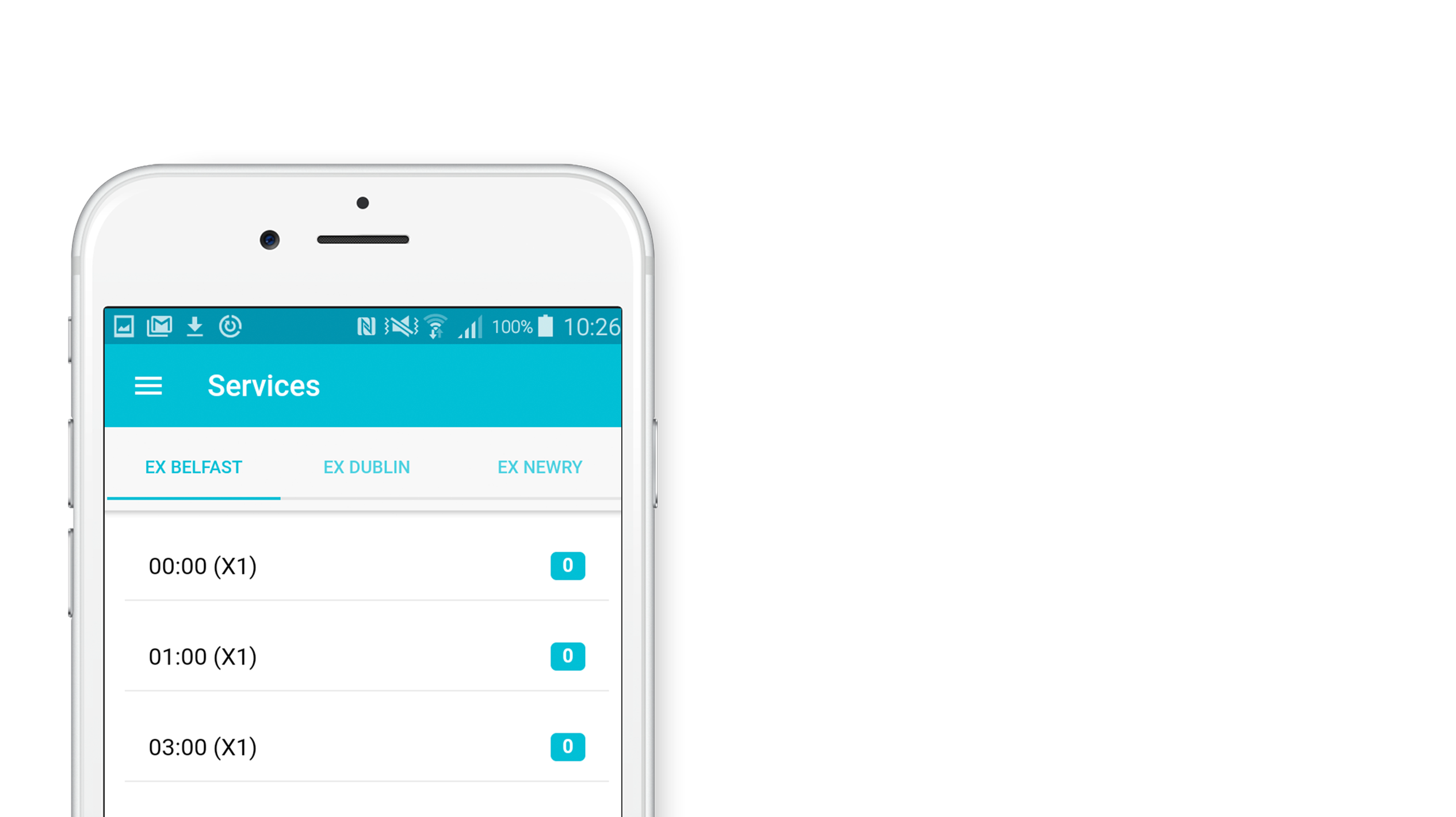 The Being Online team is knowledgeable, responsive and committed to supporting our initiatives, making them invaluable partners...

We have worked with Being Online now for over 15 years on many projects including Website; Mobile Apps; Digital Commerce, Digital Marketing; Social Media and more. We could not be more impressed with their professionalism, teamwork, communication and results. They not only make our job easier, but they make us look good. They are a true extension of our team and a very valued partner.

Translink